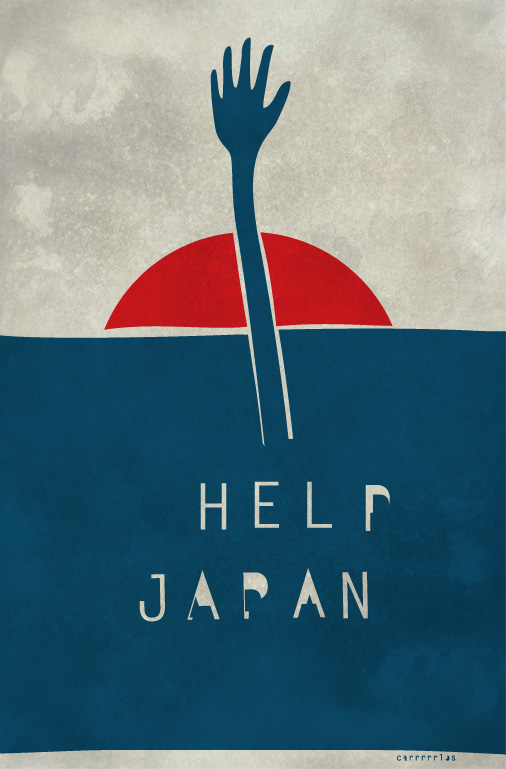 A bit of a segue this week from iPhoneography.
I've designed a poster to help raise funds for the relief efforts going on now in Japan. I had spent some time Friday sketching – took a break and continued yesterday – or wait -Sunday – it's already Tuesday – aye.
So I finished it up and modified my site a bit to facilitate the purchase of this poster – All proceeds from the sale of this poster will go to help the people in Japan.
If you've already made a donation – great! If you are thinking about it, and maybe would like to get a cool poster for your efforts, here you go. :^)
Here a link to the poster:  carrrrrlos.com/help-japan/
Thanks for helping! :^)